Asbestos Testing
Professional Asbestos Testing for Melbourne Homes and Businesses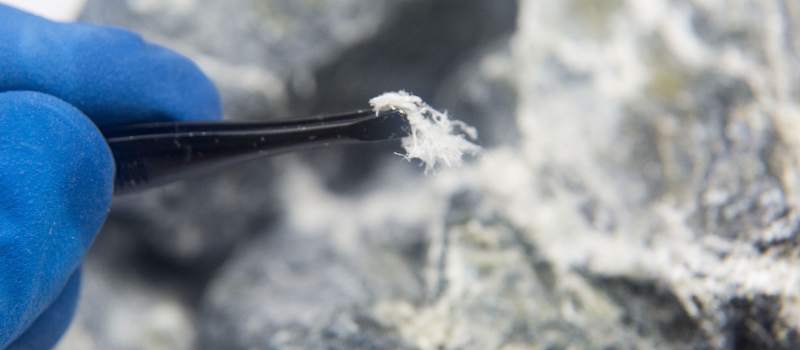 It involves analysing suspect materials to see if they contain asbestos. If your Melbourne property was built before 1990, there is a strong possibility it could contain it.
Before it was banned, the natural silicate was used in thousands of products, including construction material. Examples of common asbestos-containing materials are cement, insulation boards, pipe lagging and sprayed coatings.
It´s challenging to determine whether something has it simply by looking at it. That is why sending suspect materials to a laboratory for testing is necessary. At NO1 Asbestos Removal Melbourne, we provide a 100% reliable service. As approved testers, we send samples to our partner laboratory, which is fully accredited by the National Association of Testing Authorities, Australia (NATA).
Common Types of Asbestos
The results will determine whether it is present and, if so, which type. The three most common types are:
Chrysotile (white asbestos) – the most common form used throughout the world. Common uses were adhesives, cement products, roofing, insulation and brake pads.
Amosite (brown asbestos) – the second most commonly used asbestos material in Australia. Common uses were roofing materials, cement sheets, vinyl tiles and loose fill insulation.
Crocidolite (blue asbestos) – the most dangerous type of asbestos. Common uses were insulation, cement sheets, fireproofing and ceiling tiles.
Asbestos Sampling
Before the materials are sent away to be tested, this sampling has to be performed. An asbestos licence is not required for this job. Therefore, you can collect your asbestos samples and send them to our partner lab if you wish. We´ll give you detailed instructions and all the advice and information you need.
For example:
We recommend you wear a P2 protective mask. Standard dust masks are not able to protect you from asbestos fibres
The sample should weigh 5 to 100 grams
It must be placed in a clip lock plastic bag and then double bagged inside a separate bag
If you´re going to collect samples for testing from your property, we caution against using home testing kits. They come with masks that don't always offer the best protection. What´s more, you´ll be sending the materials to an unknown lab with no guarantees of the quality of service or turnaround times.
Some people don't feel confident or comfortable taking their own samples. Instead, they prefer to call on the services of a professional. NO1 Asbestos Removal Melbourne will send one of our trained surveyors to your property to collect a single or bulk sample.
We will then send it to our NATA-accredited lab. They´ll examine the sample under a polarised light microscope, and you´ll receive the results within 24 hours.
Our Services
Our asbestos testing services include:
Sampling
Collecting samples from all types of residential and commercial properties
Testing at a NATA-certified lab
Air quality testing
Detailed reports of findings plus our recommendations
Why Choose Us
More than 10 years industry experience
Licenced asbestos surveyors and removalists
100% reliable results
Public liability insurance
Competitive prices
Qualitative identification of asbestos
Take Action Now
Asbestos is a dangerous mineral. Exposure puts you at risk for lung disease.
We test for contamination in homes and buildings. Identifying this harmful mineral early reduces future health issues. Contact us now!
Our licensed technicians check for hazardous materials. Testing provides peace of mind.
We take payments upfront with no hidden fees.
Schedule an inspection today to check your property for this risky material.
Call us now at 03 8595 9905.