Asbestos Disposal
Licenced Asbestos Disposal Experts in Melbourne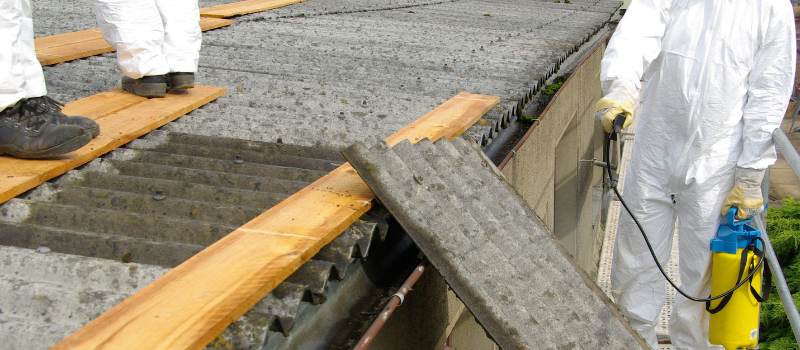 Asbestos was once hailed as a miracle substance for a good reason. It´s fireproof, soundproof, resistant to heat, strong and an excellent insulator. However, it is now known to be a dangerous substance that causes fatal diseases. They include lung cancer, asbestosis and mesothelioma. As a result, the natural silicate was banned in Australia from the 31 December 2003.
It is only harmful if damaged or disturbed, and its invisible fibres are released into the air. When airborne asbestos particles are inhaled, they can reach the linings of the lung, heart and abdomen. Therefore, it must be removed and disposed of in the right way.
At NO1 Asbestos Removal Melbourne, our experienced team can dispose of your waste safely, preventing anyone from being exposed to harmful substances. We are leaders in asbestos removal and disposal.
Call us now at 03 8595 9905.
Removing Asbestos Waste
In Victoria, the Environmental Protection Agency (EPA) has responsibility for this kind waste in the state. This includes regulating the transport, temporary storage and disposal of asbestos-containing materials. The EPA also has a register of landfills that accept this waste. There are three categories:
First, landfills that accept domestic waste.
Next, landfills that accept commercial waste.
Then, landfills that accept domestic and commercial waste.
Disposal Regulations
According to the Victoria Government, you cannot:
Recycle or reuse hazardous materials.
Dispose of harmful waste in a rubbish skip or domestic rubbish bin.
Dump asbestos illegally.
Get rid of asbestos during council ´hard rubbish' collections.
While you can remove and dispose of hazardous waste yourself, the safest way is to hire a licenced asbestos removalist.
NO1 Asbestos Removal Melbourne has ten years of experience working on asbestos removal and disposal projects of all sizes, from domestic through to industrial. We work across multiple sectors and industries, including construction, manufacturing, healthcare, retail and education.
We will remove and dispose of any friable and non-friable asbestos on your property safely and securely. Our vehicles are licenced to carry these dangerous waste to facilities approved by the Victoria Government and the Environmental Protection Agency.
Types of Asbestos Removal Licence
Each member of our asbestos disposal team carries:
A Class A Licence (covering the removal of friable asbestos).
A Class B Licence (covering the removal of any amount of non-friable).
A licence to conduct air monitoring tests at sites where asbestos is removed.
For health and safety reasons, our team members wear personal protective equipment (PPE) when removing and disposing of asbestos waste.
Our Services
Safe transport of asbestos-containing materials
Asbestos removal from residential, commercial and industrial sites
Site demolitions
Asbestos collections
Asbestos disposal at approved Melbourne facilities
Why Choose Us
Your safety is our number one priority
Ten years' experience
Licenced to handle friable and non-friable asbestos
Affordable prices
$20 million public liability insurance
FAQs
What do I do with asbestos waste?
Take all asbestos sheeting waste to your local recycling centre. Tell them it is harmful so they can dispose of it properly.
Do I need a licence to transport asbestos?
Yes, you need a waste transport certificate to move any waste. This is to protect human health.
Where does harmful waste go?
It goes to a licensed landfill that is approved by the environment protection authority to receive domestic asbestos landfill waste.
Is asbestos waste dangerous?
Yes, its fibres can damage lungs if inhaled, so it requires careful disposal to protect human and the environment.
Can I put it in my household bin?
No, it cannot go in your regular household bin. It must go to a landfill or recycling centre designed to safely contain its fibres.
Contact Us Now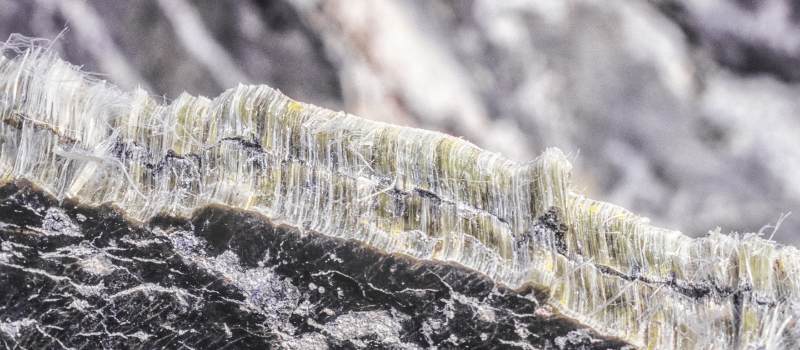 If you have discovered asbestos in your home or building place of work and would like us to dispose of it safely, contact us today on 03 8595 9905 for a free quote.